Seldovia Harbor Inn - Deluxe Lodging, Bakery & Coffee Shop on Seldovia Harbor - Has a NEW Website!
---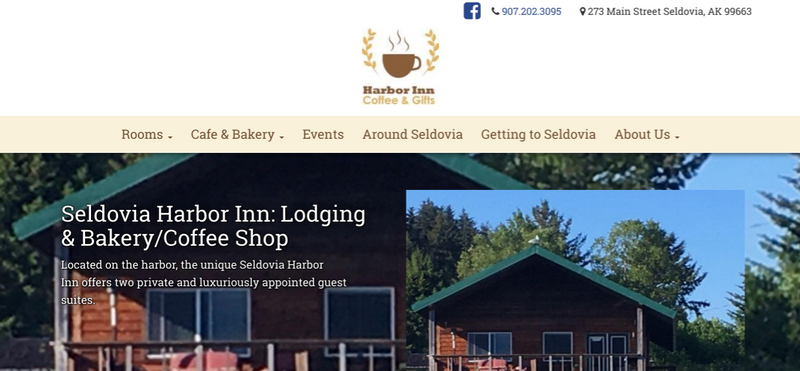 We are excited to present our NEW website!
It's finally here - and just in time for the busy summer months ahead!
Here you'll be able to find out about more about us (your hosts/barista/baker) our two rooms - the Harbor View Room and the Mountain View Room, the Cafe & Bakery (be sure to check out our menu!), all of the wonderful events happening here in Seldovia, and so much more.
We know that our new and improved website (thank you to Locable!) will help us do even more as a business and will help continue to shine a light on the storybook town that is Seldovia, Alaska.
We're proud to serve and live in this beautiful town as we host people from all over Alaska, the country, and even the world. Come and give us a try!
So check our new site, tell your friends, and be sure to tell us what you think and book your next visit with us!
~Melissa & Steve
---
---